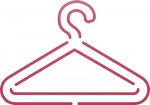 Have you ever wished to have your own 
Personal Stylist

?
Feel Good in Your Own Skin: Transform Your Style with Mademoiselle Fesch Authentic, Well-Being Driven Personal Styling Service"
Let me help you express your authentic self through your wardrobe and radiate confidence wherever you go."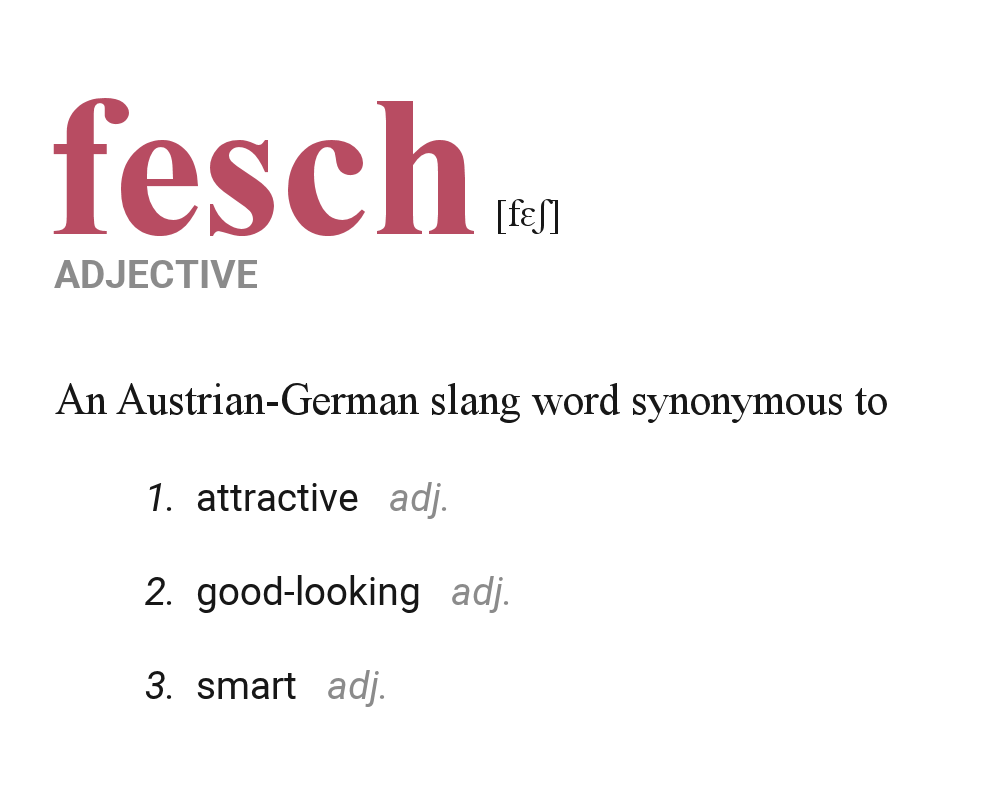 Are you tired of feeling unsure about how to pick the perfect outfit for every occasion? Do you want to communicate who you are through your clothing, but aren't sure where to start? You don't need to spend a fortune on expensive clothes or follow the latest fashion trends to look your most beautiful. I believe that your clothes should represent who you are, complement your natural assets, and respect your personality and style. Your wardrobe sends powerful signals to the outside world, projecting the self-image you want to display. That's why my mission is to simplify your life by making getting dressed easy, efficient, and fun, and giving you the tools to make conscious choices about your clothes.
The individual services include color analysis, dress selection based on body type, wardrobe consultation, style analysis, and personal shopping. But it's not just about being fashionable or having an expensive closet. It's about establishing a personalized style that's in line with your unique look, lifestyle, and budget. When you invest in a fashion expert , you're investing in yourself for the long-term. I am here with my expertise, good mood, and dedication to guide you towards your ideal style – the one that makes you feel and look good about yourself. This moment is all about you, and i will do my best to make sure you enjoy it
Liebe Laure, danke für diesen tollen Tag! Meine Schwester und ich hatten viel Spaß und haben super Input von dir erhalten! Bin froh, dass du uns auch passende Styles gezeigt hast und Mut zu neuen Sachen! Freuen uns auf weitere Touren mit dir!
I really wish i had known Laure and gotten her services like, 15 years ago. I got the color analysis and body shape one day , and the closet detox another day. Now i know i won t waste any more money on clothes and colors that do me a disservice, and i wear my remaining clothes with confidence.I can make more outfits with the remaining clothes thanks to her advice. I even know what makeup works for me and bought lipstrick for the first time in my life–and also confidently wear it now.I m looking forward to our future shopping tour to fill in some of my closet gaps, but yea,super happy.Also-she s super organized and on time– not a time waster! And a total pleasure to be around. A total side note: I would consider gifting her services to my non-existent daughter to save her from thousands of wasted $$$. Thanks Laure for your fantastic work.
Given the shopping experience as a bday present in December 2018. Laure is very experienced and I felt I could trust her knowledge and recommendations. We visited 2 shops and tried on lots of styles so she could show me what's good and bad. Very pleasant experience.
I have one night in Vienna and decided to try this shopping experience with Laure. I feel it's best decision I ever made.
Laure is professional and well prepared. Because many shops not open on Monday, she arranged one designer to open just for us and makes me feel really special. And as it turn out, it has some pieces fits me really very. After a while it start to feel like she understand me better than I do.
Best part is her personality. Shopping with Laure is chilled and fun. So if you look for a nice experience in Vienna, I would definitely recommend..
…charmant, sympathisch & viele gute Tipps!
Sie hat mir auf charmante Art gezeigt,was mir steht und was nicht und mir klar gemacht, wie wichtig die richtigen Accessoires und Details sind.
This is one of the most fun ways to spend an afternoon in Vienna.Everything about her search process and cadence was perfect!
I booked this experience to learn more about the best places to shop in Vienna and for some pointers on style & fit for my body. Laure was magnifique! I so enjoyed my afternoon with her. The tour was super customised (we went to places to find specific items I needed)!
Laure come live in Zurich for while so you can help me figure out my warederobe!
I learned a lot about me thanks to you.
Thank you, Laure, for making me see myself from another light and understand the importance of the "superficial shell"
For me the color analysis was not only a curious experiment, but also quite eye opening ! Laure gave me such a valuable recommendations and thanks to the tests we made I could see and feel how each color impacts differently my whole appearance and how to literally highlight my best features ! What I appreciated the most was the warm and professional attitude of Laure and also the fact that I changed my idea about style in general – from considering it more superficial to seeing that it really does matter what colors you choose as when you feel good on the outside, it immediately affects you positively on the inside.
I certainly recommend everybody this experience – in only one hour you get a knowledge that will serve you always.
Really nice experience.
+++ in French (could also be nice for non native French speakers!)
+++ a way to discover new shops even if you live in Vienna and are quite familiar with the local offer
+++ Mademoiselle Fesch takes in account your preferences : budget, shopping for a special occasion, philosophy (second hand, little brands…)
Laure
Since I can remember, people have always come to me for style and fashion advice. It wasn't long before I realized that helping others find their unique style and boosting their confidence was my true calling. That's why I decided to take my passion to the next level and trained myself to become a personal stylist in France. But I didn't stop there. I also pursued training in inclusive fashion, color theory, and fashion psychology because I believe that the clothes we wear should reflect all that we are. Now, I'm here in Vienna, Austria, ready to share my knowledge, expertise, and positive energy with you. I'm passionate about helping you discover the best-looking version of yourself, and I can't wait to get started
I am looking forward to reveal the best looking version of yourself!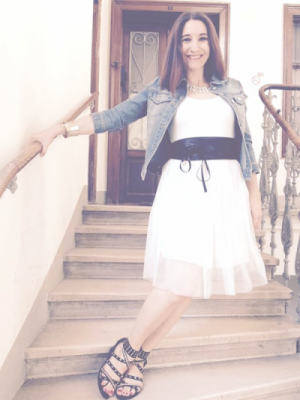 It's me… your personal stylist in Vienna!